Content
---
---
One
Two
Three
Four
Five
Six
One
Two
Three
Four
Five
Six
One
Two
Three
Four
Five
Six
Quantity
Sound
What is a Dice Roller?
A Dice Roller is a popular virtual dice rolling tool developed by rolldice.org.
The platform provides an engaging dice rolling experience virtually, which is specialized and unique in nature.
You can tweak the dice with several color enhancements, with a sound integrated for each dice. A total of 3 dice can be thrown simultaneously. You also get to upload your desired images to give a personal touch when you roll out a dice.
How To Roll A Dice?
To roll a dice virtually using our platform is not a tedious task. Rolling dice has never been more exciting. Follow the below-mentioned steps to roll a die using our Dice Roller.
Visit the official site of our dice roller, rolldice.org
STEP 1
STEP 2
You will see a cube that is selected by default. Press the roll button below the cube figure to roll the dice. Wait until the dice finishes rolling.
For a more engaging experience, try customizing the dice using dots, texts, and images located in the settings section on the left side of the screen.
STEP 3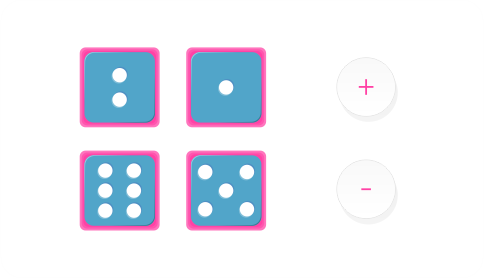 STEP 4
You can add or eliminate dice according to your needs using the + and - icon. We can roll a maximum of 4 dices at the same time.
For further enhancements, you can look up the Sound option to enable and disable the sound about rolling the dice.
STEP 5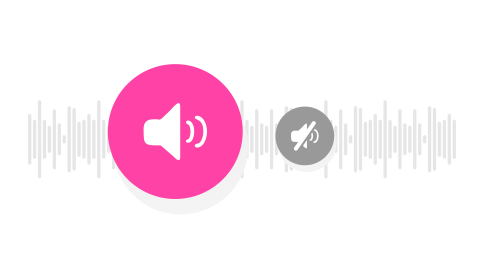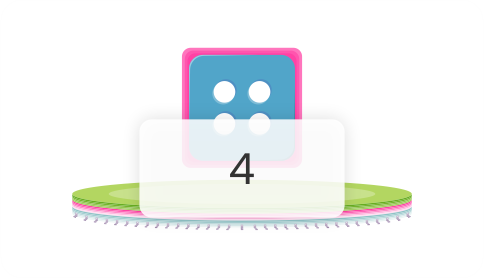 STEP 6
Once you give it a go, the result will be visible to you.
Uses of Dice Roller
Dice roller can be used to enjoy games with your friends. Games, especially board games, require you to roll dice, which you can do using the virtual dice roller. You can also try games based on mathematics using the dice roller.
Dice rollers can be used in a fun way to generate any random number which can be associated with any task. You can also assign titles, judging by the random number generated by the dice roller. This is an innovative and creative way to spend time with your friends.
Our FS Dice Roller also offers you to use dots, texts, or images as dice. You can exploit this in a fun way to act as a random name picker by using the text option provided by the platform.
It can also be used to play games based on vocabulary. This implies using the first letter, the last letter, or sound as a reference.
Sometimes, we end up in a situation where we need to rely on luck to sort out and make the vital decision about ourselves. A die roller can help you make crucial decisions based on a random number rolled by a die.
You can base your decision based on the number rolled by the dice and act accordingly. This can prove helpful at times when you have problems reaching a clear verdict regarding any particular issue.
Types of Dice Roller
There are different types of dice.
A die with four faces. It is also known as a blue dice for the color in general.
A die with 6 faces and usually orange in color. They popularly referred to it as a cubic dice owing to its number of faces.
A die with 8 faces. Thus it is an Octahedron. It is a green-colored dice.
A die with 10 faces is called a Pentagonal trapezohedron-shaped dice. It is orange in color and is also known as non-cubic dice.
A die with 12 faces is called a Dodecahedron shaped dice. It is generally yellow in color.
A die with 20 sides. Its shape is called an Icosahedron and is purple in color.
A die with 48 faces. This is also a polyhedral dice.
Let's Roll
A die with 100 sides. It is useful to generate any random number according to your requirements.
Let's Roll
How random is a die?
The concept of dice rolling is based on probability. It is the property of dice to have equal chances of landing on each face. However, mass produced dice cannot be considered entirely random. This is due to the reason that dices produced in masses are not uniform in nature.
This is because of the difference in symmetry owing to different dices. Some of the dices, such as d20, which is an Icosahedron-shaped dice, or d8- an eight-sided dice, are likely to roll some favorable numbers based on their symmetry.
If your dice are well balanced, there are chances that each face of the dice gets an equal opportunity to be represented.
However, on the contrary, if the dice are not uniform in nature owing to their symmetry, there are high chances that you will encounter some specific numbers more often compared to other numbers.
You can also perform a test to check how random is your dice. It will help you identify the true nature of your dice. Follow these given steps to check the random nature of a die.
Look for a box where you can put the dice you intend to experiment with.
Fill the box or container with water and add salt to it. Now, add dice to the solution. Try adding more salt until you witness your dice floating inside the box.
Flick the dice and observe the side facing upwards. Repeat the process to notice any repetition of any number more often than any other.
However, in the case of virtual dice, the numbers are based on a random number generating algorithm. They are also not truly random in nature. Despite this, virtual dice are likely to roll more random numbers compared to physical dice that are not uniform.
This makes virtual dice more reliable and accurate compared to physical dice. This implies that virtual dices have higher chances of representing random faces of a die equally.